What I'm doing...
At the beginning of the May I threw a bachelorette camping trip for my little sister. It was so nice to get out of my normal routine and break off into trees, rocks, water, campfires, and new friendships. All of the bridesmaids were invited. My sister has some pretty sweet friends and we all enjoyed meeting each other and seeing the kinds of women my sister has pulled close to her.
What I'm reading...
I've been reading a lot of Louisa May Alcott. She is most widely known for her Little Women series which is a favorite of mine. I thought I'd branch out a little with her and try some of her short stories and other novels. I made it all the way through A Garland for Girls and A Whisper in the Dark. A Garland for Girls has the same moral tone as her Little Women books. A Whisper in the Dark was much more gothic and serious in style.
I really want to start reading Little Women with the girls soon. But I'm afraid they won't like it. I'll wait a couple more years but still....it's hard to share things with your kids and them kind of reject it. I'm just crossing my fingers that they enjoy it and glean as much from it as I have. I can only offer it, right?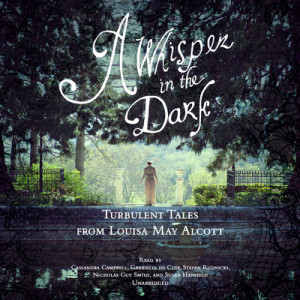 What I'm using...
We were gifted a mini photo session with a very talented couple (
Wiram Photography
) from our church who have been expanding their photography business. Usually we just don't do so well with photo sessions. Someone's crabby. Someone doesn't like what their wearing. Someone would rather be doing something else......and that's just Adam. (See what I did there?) But this time we did our best to make it a fun thing. We scheduled the photos to be taken at a local park and promised the kids some playground time. We brought starbursts to encourage smiley sweetness. I kept the clothing comfy and relaxed. Everything was good. Until we arrived and Malachi promptly had a blow out. And we didn't have any diapers. And I didn't have a change of clothes for him. Oy. So I ran home real quick, grabbed supplies, and turned the crazy train around asap.
Well it all turned out and I'm happy to say we got some pretty adorable family photos...
What I'm wearing...
Lots of dresses, thank the LORD!
The jackets have officially been put away.
The sandals are out and most of the time Malachi doens't wear pants!
Sweet relief from endless layers, shoes, socks, and weather!
Adam officiated a wedding a couple weeks ago.
On the note of what I'm wearing, I got to wear this thrifted dress I found last Fall.
I love it and felt so good in it.
The girls got to re-wear their flower girl dresses form a wedding last year.
We each felt very happy and pretty.
What I'm making...
Does making space count?
In this little house full of people I am constantly making space.
This last month I've kicked my normal efforts up a notch.
We have some things coming up and I just want to clear out what isn't needed and keep what will make life better.
I thought about having a yard sale but it just isn't worth it to me right now.
There are a lot of *good*wonderful*amazing*exciting* things happening this summer and I just don't have the energy for a sale too.
Especially because the return won't make it worth the effort.
So I've given away or donated most of what I've cleared out.